1999 in review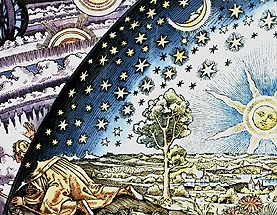 Our year began, as usual, with sledding in Fideris. There were 20 people in our group, so it was a little crazy. But there were only minor injuries and we managed to have a pretty good time. Our next trip is coming up in two weeks (Jan. 15-16) and our group has now grown to 24 people!
February brought us the heaviest snowfall in 37 years. That was fun for a few minutes, until strong winds brought avalanches to the Alps, and warmer temperatures here melted the snow and flooded our cellar.
In March, Mathis changed his position at Swissair, and he is now working in the Operations Center (Mission Control). He assigns the planes to which routes they will fly, and he is even starting to learn about computers. My own knowledge of computers has expanded quite a bit, as my boss wants a new platform for each new project. It's sometimes very stressful, having to learn and use new programs with no training; but after I master each new one I find it interesting and fun. And I'm expecting a nice raise for 2000. One really nice benefit of my job is that we now have a masseuse (sp?--a massage guy) who comes in every two weeks!
During our spring vacation in Florida, we had fun helping Steve learn German and laughed ourselves silly watching the "Crocodile Hunter." An icon of the Tarot world, Eden Gray, died, and I was privileged to buy part of her library--autographed first editions and exciting stuff which means squat if you're not into books or Tarot.
Upon our return, Mathis was sent to work in Milan for week. Unfortunately, he was working 12-hour days, so he didn't have any time to enjoy it or see the sights. He came home to more rain and more flooding in the cellar. What fun. But he soon took off again, for his yearly week-long fishing trip--this time to Ireland.
While he was gone, our less-than-wonderful relationship with our new neighbors took a turn for the worse, and the 'crazy neighbor' saga overshadowed the whole rest of the year. We had hoped they would move out at the end of the year, but no such luck. I'm sick of this story by now, so I won't share any details.
At least in the summer we were able to get out of the house a lot for grill parties, fishing on the lake and lots of all-night festivals. We had a total solar eclipse, but it was overcast, so the viewing was off and on. A week later, I met a group of people from an Internet Tarot mailing list. We stayed in a castle in Italy, and had a fabulous time. I had the pleasure of creating a unique Tarot deck with these people earlier in the year, and (some of) you can see the images on the Internet. Maninni II Tarot: http://www.tarotpassages.com/maninni.htm
In September we lost one cat when Perry got hit by a car. We buried him in Mathis's mom's garden. We miss him a lot--especially his brother Tyler, who requires much more attention from us now.
Over the winter holidays, we enjoyed wonderful fruit from Florida and the music of Bob Marley, revitalized with various artists on the great CD "Chant Down Babylon." On Dec. 21st, I celebrated one year with my own World Wide Web domain, "www.moonchild.ch." A lot of work has gone into it (it's nearly 40MB!), but it is a very entertaining and challenging mode of self-expression. Christmas itself brought a once-in-a-lifetime hurricane to Switzerland, but we came through it unscathed. The only thing we lost was electricity for half a day, but many trees throughout the country were uprooted, and some of them even fell on people, killing eleven.
So, that's about it for now. Hope y'all have a great year, and that we'll see each other soon!
---
http://www.moonchild.ch/Journal/99.html