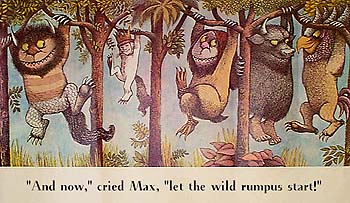 December 31, 1998
Well, with a regular job and life, there seem to be far fewer noteworthy events. Not like a few years ago, when all I did was fun things, and writing to everyone about the fun things. But I think I can get together enough interesting news for a yearly letter . . . .
The first big event of 1998 was when our company took over an entire floor of a building. Now we have plenty of space, and--occasionally--a marvelous view of the Alps. Then it was off to Fideris for our annual sledding weekend. The following week I learned to appreciate the blessing of being able to go to work, as I sat home with a sprained knee. (We're going again Jan. 16 with 20 people! Pray for me.)
February was full of Fasnacht. My knee healed well enough for me to do a little dancing at the many parties we attended. Then came the national hockey play-offs, and Mathis's team, Ambri-Piotta, went to the semi-finals. Ambri is a small village of about 350 permanent residents, which supports itself by the influx of fans during hockey season. (Good thing they've got an outstanding team!) Mathis and Markus went to five or six games a week for two or three weeks!
Springtime brought us to Florida (Mathis via Illinois) for our days of fun and sun. Cameron and I enjoyed the Titanic exhibition on his birthday, which was the 86th anniversary of the sinking.
Summer was spent with tales such as "Mists of Avalon," Malory's "Morte D'Arthur," von Strassburg's "Tristan," "Beowulf," and "Grendel." Having never read the older works (12th century), I thought they would be horrible to read. But I have versions with modern spelling, at least, and the old english prose is so entertaining. While I was busy reading, Mathis was fishing in Finland and enjoying six weeks of World Cup soccer. And I thought the hockey play-offs was bad!!!
We managed to get away together for a nice weekend in France. The village of Couches (between Dijon and Lyon) had a local festival while we were there, and we had a blast. We also did some sight-seeing, and had a lot of wine and cheese. The Camembert was awesome. It was really a nice, friendly, laid-back atmosphere, and we enjoyed it tremendously.
On Swiss National Day (Aug. 1), we went to a party in the woods and everyone chipped in for fireworks for the celebration. It was a fantastic display. But by focusing my gaze on the sky, I failed to see the one whose fuse burned through its mountings and dropped 90 degrees, shooting across the field at the crowd of spectators. Fortunately, Mathis and I were each wearing one arm of his jacket, with our arms around each other, and he threw us to the ground. Unfortunately, it wasn't fast enough. The rocket hit my thigh and went up inside my shirt. I think it got put out by my landing on it, but I'm not sure. Anyway, I survived.
Our fall harvest wasn't too exciting this year. We had lots of cucumbers though, and enough pumpkins to perfect the art of pumpkin soup (yum!).
In September, Swissair flight 111 crashed. We were deeply affected, even though we weren't personally acquainted with anyone on board. They still haven't announced an official cause.
The unsatisfactory service at my ISP drove me to fork out the bucks for my own domain. I'm hosting it at work - FREE! So any web addresses for me will now use "www.moonchild.ch/" instead of "www.winet.ch/city/moonchild". My winter is being spent renovating my web site.
We saw Riverdance in December. All the shows were sold out, but we managed to get prime seats. A friend of Mathis knew about a ticket exchange on the Internet (local radio station's web site). We didn't find any tickets for sale on any nights he didn't have to work. So I put up a "Tix wanted" ad, but didn't have a chance to tell him. The next day when I got home from work, he got a call from the guy at the radio station, who knew someone with tickets for sale. So he made the arrangements with the guy, then asked him, "By the way, how did you know I wanted tickets?" The guy told him about the ad, and Mathis asked him who placed it. The guy said, "I thought you did. It says, 'price doesn't matter--wife's birthday.'"
He he he.
One Love All Love,
Moonchild
http://www.moonchild.ch/Journal/98-2.html